Is your e-commerce business maximising the potential of Google Shopping campaigns? If not, you're missing out on one of the highest returning marketing spends you can make.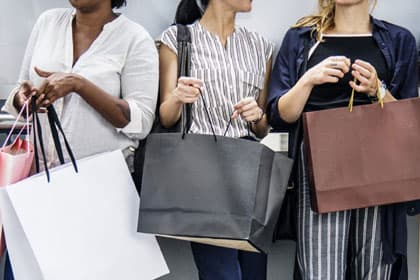 Ever wondered how some websites appear at the top of Google search results for products they sell?
Well, the most likely answer is Google Ads (formerly known as Google Adwords). In this article, we're going to tell you exactly why E-commerce Businesses and Google Ads are the perfect match.
Why E-commerce Businesses use Google Ads
To put it simply, Google Ads gives you the ability to reach your target audience at the exact moment they're searching for your products online. You only pay when someone clicks one of your Ads, and visits your website. This is known as PPC Marketing, sometimes referred to as Paid Search Marketing.
There are different types of Advertising on Google, such as YouTube, Google Shopping, Display Advertising, Re-Marketing, Gmail etc. However, the most common form of Google Ads Advertising is the 'Search' function, this is where you can bid on a specific set of keywords that your target audience will be searching for online, Google will display your Ads along with competitors, and the customer will then see your customised Search Ad and website.
For example, let's say you run an online boutique women's shoe store, your target audience will be searching the internet for inspiration for their next purchase by entering 'Keywords', most likely something along the lines of 'Designer women's shoes'.
If your website or company is not showing up within the top 5 Google Searches, you're missing out on potential customers as they don't know your store exists. Pretty basic so far.
Extending this, Google allows much more advanced targeting, such as Location, Gender, Devices, Age, Custom and Pre-Built Audiences, Household Income, Day of the week, Time etc.
What's more, Google Ads gives you complete control over your Search Engine Marketing, so you can tailor your advertising to exactly the right audience, those potential customers who both fit the profile of your typical customer and have high intent to purchase.
The biggest benefit of Google Ads
The first benefit of Google Ads is that it gives you the ability to appear in front of your target audience in Google at the top of Search Results, and this is the basic premise.
The biggest advantage of Google Ads is the ability to control how you manage and optimise this with targeted settings and strategies, designing and creating your own specific Ads, with your own budget. With Google Ads you're in control, and it's completely measureable.
Let's say you run an online boutique women's shoe store and your budget is £1,000 a month for advertising on Google Ads. You might say to Google: I don't want to pay more than £1,000 a month and more than £0.25 per click for my targeted Ads, and I only want to reach Female customers between 20 and 60 years old who live within Greater London.
Google will now only display your Ads to that specific target audience. Anyone outside this criteria will not see your Ads, eliminating wasted spend. These type of targeting methods provide a much higher ROAS (return on ad spend) than just reaching everyone who is searching for 'Women's Designer Shoes'.
Google Shopping, essential for E-commerce
Why do so many e-commerce stores use Google Shopping? Well, Google Shopping is one, if not the most, cost-effective way to display your products at the top of Google search results. Shopping results include a picture of your product, the price and all other attributes such as colour, size, brand, shipping cost etc. When you put all of this together, you're giving the user exactly what they need to see to make a buying decision, resulting in higher conversions and cheaper CPA.
Google Shopping also works extremely well with something those in PPC marketing call 'long tail keywords'. These are one of the best groups of keywords for high conversion, as they are very specific and targeted. This indicates that the user is displaying high intent to buy, and usually means they are deeper into the conversion funnel.
For example, if a user types into Google 'Size 6 Red Doc Martens Shoes' Your Google Shopping campaign will pick up your product title, sale price, shipping costs, picture, colour, store name, etc. and display all this information to the user at the top of Google at a very affordable CPC. This is why Google Shopping is a favourite campaign for almost all online retailers.
Google named their Shopping Ads 'SMART shopping' campaigns, this replaced the industry standard 'Google Shopping' campaign due to it's extended reach and more advanced bidding strategies. A further evolution saw SMART Shopping transformed into Performance Max, or PMax for short. These campaigns use Google's considerable AI capabilities to optimise your Ads for best return. Of course, they'd also like you to spend lots of money on those Ads so it's advisable to use a Paid Search Specialist to build and optimise the campaigns for you.
What else can Google Ads do for my business?
Google Ads offers other services to help influence a potential customer to convert. One such feature is Ad Extensions, a must-have to make your Ad stand out from the crowd. The types of extensions you can use include: Sitelinks, Promotion, Callout, Message, Structured Snipped, Reviews, and by populating these your Ads will really stand out above other results.
All of these extensions make a dramatic difference to a customer's confidence level, and perception of your website and Company. Google Ads gives you the ability to provide all the 'consumer confidence' class of information that customers need to see to judge the reputation of your business, before deciding to visit your site or purchase your product.
For example, if your target audience search for 'Designer women's shoes' and see your Ads with sitelink extensions linking to your range of 'Gucci' or 'Kurt Geiger' shoes, they can click directly into those brand pages on your website.
You can also throw in a 'Promotion Extension', maybe you're offering free shipping on orders over £60, or a 'Contact Us'' button to show that there is someone available to answer any questions, or field returns. A contact number is a highly rated element to impart confidence, Customer's want to know that they can get in touch with Companies they buy from.
All of these extra extensions provide Users with more information about your website and service, and lead to a higher CTR and ROAS.
Summing Up
When properly optimised, reaching your target audience online with Google Ads is probably most powerful tool any E-commerce business has within their digital marketing arsenal.
Returns on Ad Spend of between 4 and 10 times are the typical range, depending how much competition there is in your sector, and how aggressive the campaign settings are. You can trade off higher returns for less revenue, or higher revenue for lower returns to match your rate of growth aspiration.
How can I get a Google Ads Campaign?
If you're interested in Google Ads for your E-commerce business, then speak to one of our expert Google Certified Paid Search Specialists today.
If you just want to find out a little bit more about how Google Ads can help your business, schedule a free call and we will be happy to answer any questions you have.
Get in Touch
Why choose OutSearch?
OutSearch specialise in Paid Search and Google Ads. Our small, expert team have built their own £25M e-commerce business, and know first hand how powerful Google Ads campaigns can be. We leverage that knowledge and experience to help other E-commerce businesses take their digital marketing to the next level through Paid Search Advertising. We're an official Google Trusted Partner and ensure we keep up to date with the latest trends.
Finally, and most importantly, we understand business. We know how important it is for Founders and Owners to get a high return on investment from their Marketing Spend. We're highly commercial, and work with our Client's to understand their e-commerce business dynamics, allowing us to shape and maximise Google Shopping campaigns to fit.
E-commerce PPC Case Studies
Case Study - Mutts & Hounds - E-commerce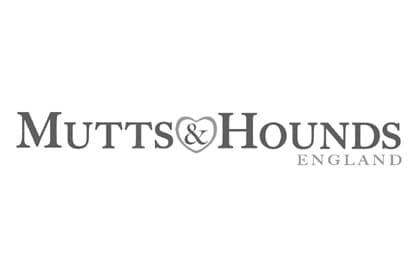 Mutts & Hounds is a British company that design and make stylish and quintessentially English products for dogs and for your home.
Founded in 2011, Mutts & Hounds focuses on British style and sensibility but not forgetting the importance of practicality for country living.
35% Additional Revenue since taking over Paid Search.
26% Increase in Conversion Value
11% Increase in Conversion Rates
Case Study - Just Recliners - E-commerce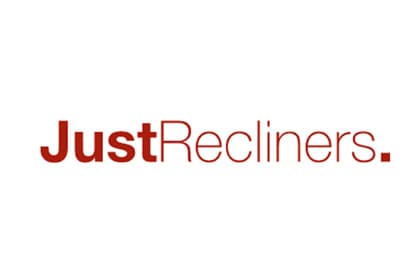 Jonathan launched Just Recliners in 2002, selling high quality recliners direct to consumer enabling him to sell at prices lower than you'd expect.
He curates a range of high quality sofas and chairs, that will not hurt your pocket too much. With a personal touch, customers love dealing with Jonathan and leave positive reviews.
102% Increase in Conversions since taking over Paid Search
68% Increase in Conversion Value
36% Decrease in Cost of Acquisition
Written by Peter Howarth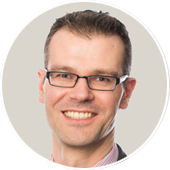 Peter is an E-commerce Director with over 20 years of experience in business, online retail and digital marketing.
Managing development and digital marketing teams and Agencies, Peter is well versed in the key success factors in E-commerce.
Peter co-founded and grew a global e-commerce business from start-up to £25M revenue.
Find out how we can help your E-commerce business
Back to PPC Blog