If you're a Charity or Not-for-Profit organisation and you want to increase online visibility, donations, attract volunteers or just get your message out to the public, Google Ad Grants can make a dramatic difference to your Charity or NFPO, when implemented well.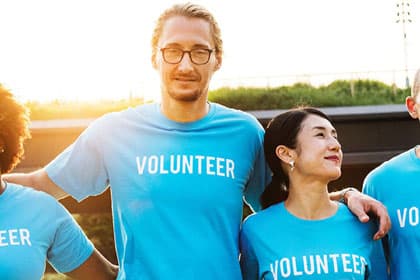 You may have previously heard of Google Ad Grants, but aren't sure how the implementation set up works, or even what the benefits are?
Don't worry if you haven't heard of Ad Grants before, we're going to let you know exactly what they are, the benefits of using Ad Grants for your Charity or Not-for-Profit organisation, and how you can get your own Ad Grants account.
What are Google Ad Grants?
Google Ad Grants are free grants provided by Google to give Charities and Non-profit organisations advertising spends worth £8,000 per month within Google Ads (previously Google AdWords).
As with most grants there are restrictions on who can apply, and specific procedures that need to be followed to become eligible. If you want to find out if you're eligible, get in touch and one of Ad Grants Specialists will be happy to discuss the whole process with you.
Benefits of Google Ad Grants
Google will give you £8,000 of free advertising budget every month. Need we say more? This is a huge amount of advertising spend and can drive 1000's of new relevant visitors to your website each month. If you're not using this free advertising spend by Google, then you're missing out. Often, we discover that Charities are not aware that the grants exist.
Google Ad Grants gives you the ability to appear in Google for keywords that your target audience are searching for online. For example, 'Volunteer work in London to support women's rights'. You only pay when someone clicks on one of your Ads, normally this gets expensive! With Ad Grant, you don't pay a penny for that click. People perform research before making a decision, and most of the time this research is done on online, so it is vital to have a strong presence in search when people are searching. For example, for the front line services your Charity offers, or to donate time or money in support of your cause.
You have complete control over your campaigns, keywords and Ad copy. Why is this important? Well, let's say you're a charity working with homeless people in the UK. You decide that your main focus for the first 3 months of the year is to increase donations, and then when it comes to Christmas time, your main focus switches to Volunteer work. This is where Google gives you the ability to prioritise advertising spend based on your specific needs. With Google Ad Grants, you're still the one in control.
How Can I get an Ad Grant?
If you're interested in Google Ad Grants for your Charity or NFPO then you're in the right place, OutSearch specialise in the Charity and Non-Profit sector.
We offer a free audit from one of our PPC Ad Grants Specialists. If you just want to find out a little bit more about how Google Ad Grants can help you, send us a message and we can schedule a free call to answer your questions.
Get in Touch
Why choose OutSearch?
Here at Outsearch, we specialise within the Charity and Non-Profit sector, creating successful, effective and profitable campaigns for our clients. We've helped multiple Charities take their marketing to the next level with Google Ad Grants.
We can gude you through the process of applying and securing the Ad Grant, and most importantly we have the expertise in Google Ads to spend that budget most effectively.
We've seen situations where a Charity has secured a Grant, but has only been able to spend a small fraction of it due to lack of know-how in running PPC Campaigns. We've encountered other times where the budget is being spent ineffectively and squandered, generating no measurable results.
We are committed to keeping our fees as low as possible for Charitable organisations, Ad Grants can be transformational for Charities when their potential is maximised.
Case Study: Human Trafficking Charity within Bristol
Over 1,000 new website visitors within the first month of signing up for Google Ad Grants.
19 different goal completions ranging from training courses, donations and volunteer work.
Case Study: Not-for-Profit Organisation within Somerset
Over 1,300 new website visitors within the first month of signing up for Google Ad Grants.
252 different goal completions ranging from ticket bookings, enquires and private wedding venue hire.
Written by Mike Walker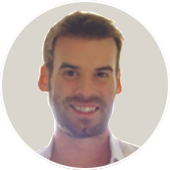 Mike is a Paid Search expert with over a decade of experience in digital marketing.
Managing PPC budgets of 6-figures per month, Mike is used to structuring and managing large campaigns on a global scale.
Continually developing his knowledge, Mike is at the forefront of trends in the PPC industry.
Find out how we can help your Charity
Back to PPC Blog